DECKS: NEW- Full tear down of existing for all new rebuild, larger or smaller. OR cut in a new door/ slider for access to a new deck space if you dont already have one!
BEFORE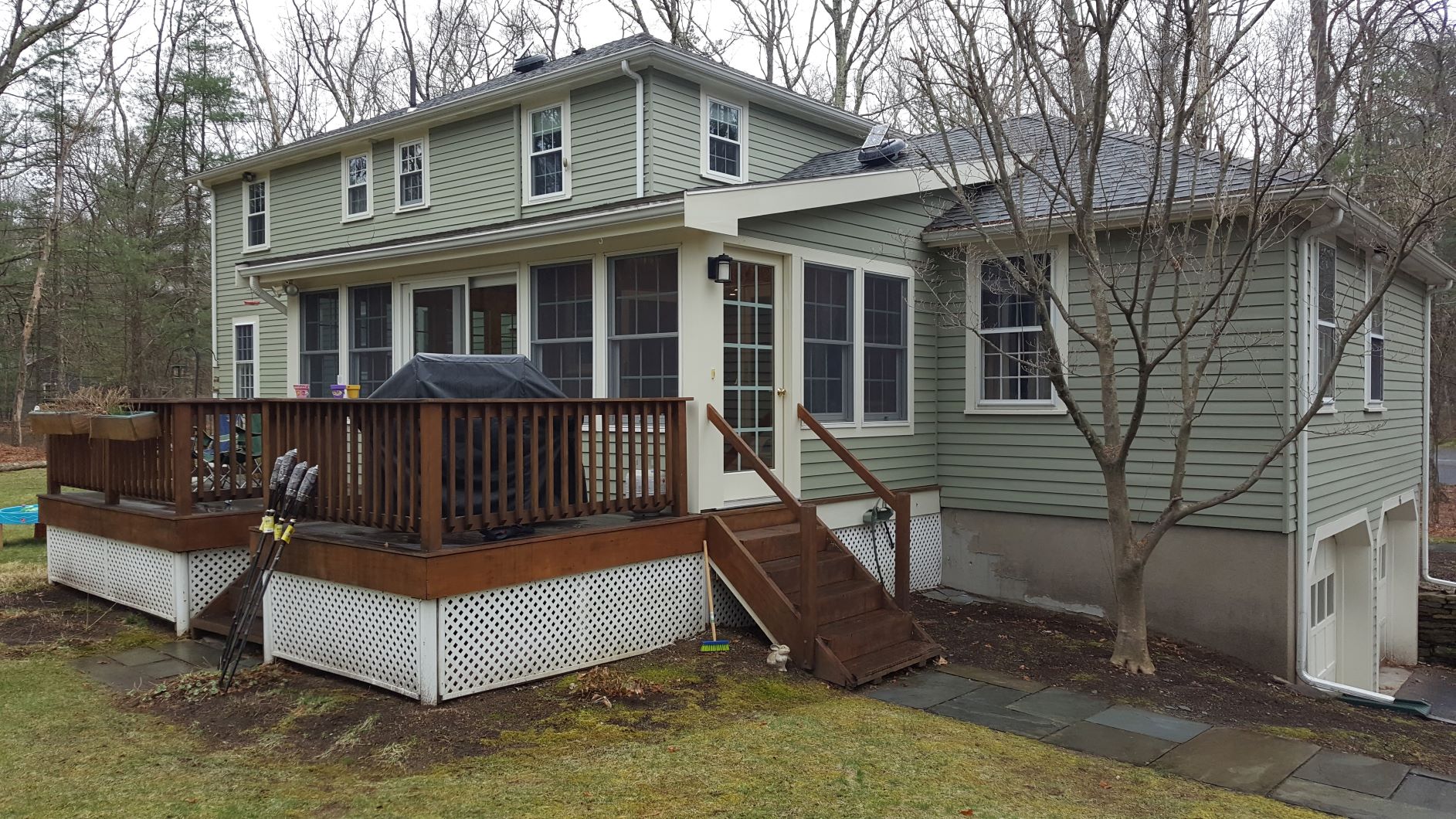 AFTER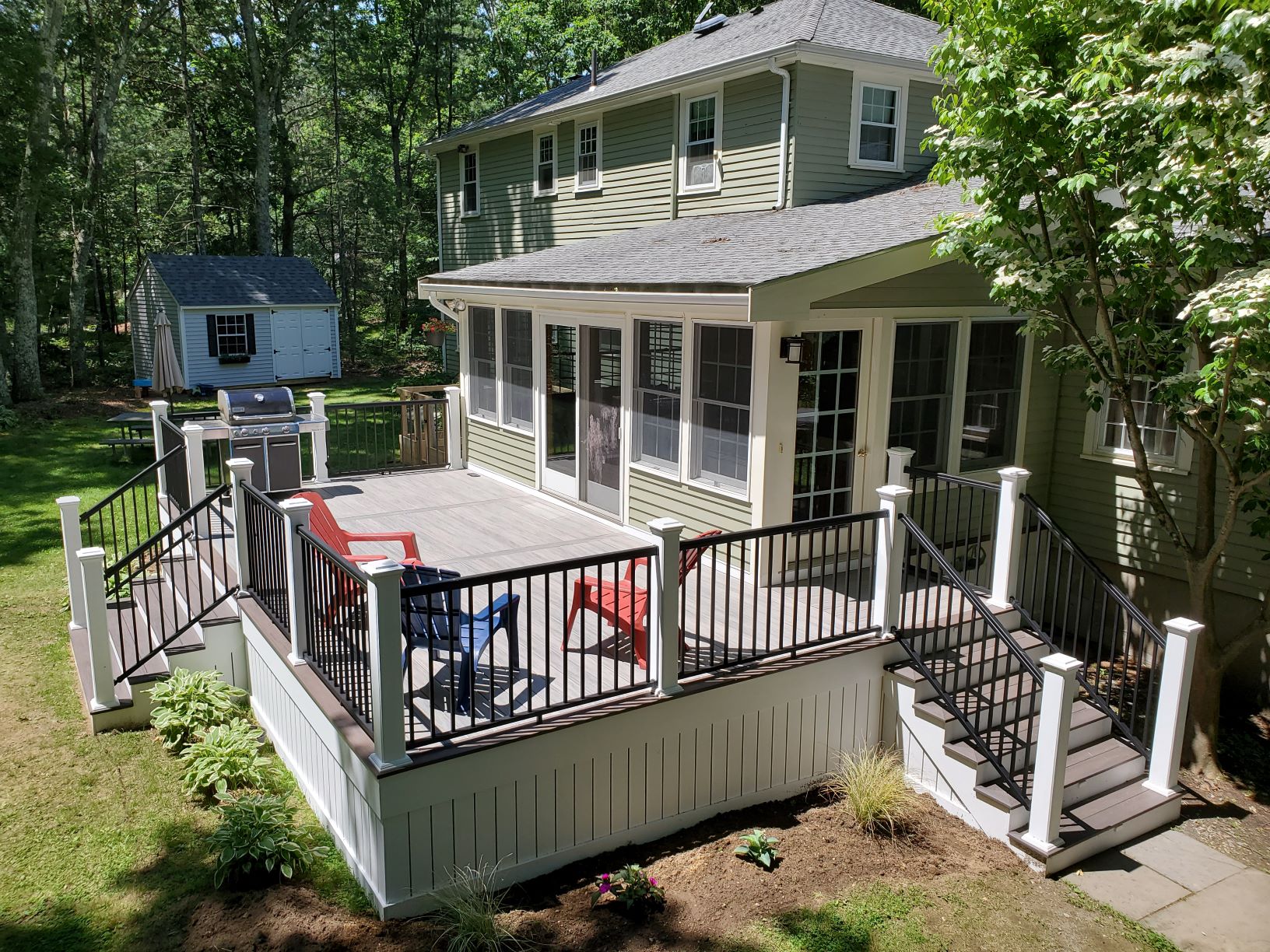 "RESKINS"– To existing decks (ONLY if qualifies structurally) of footings and framing remain (w/ upgrades), then new decking and railings installed over existing frame.
BEFORE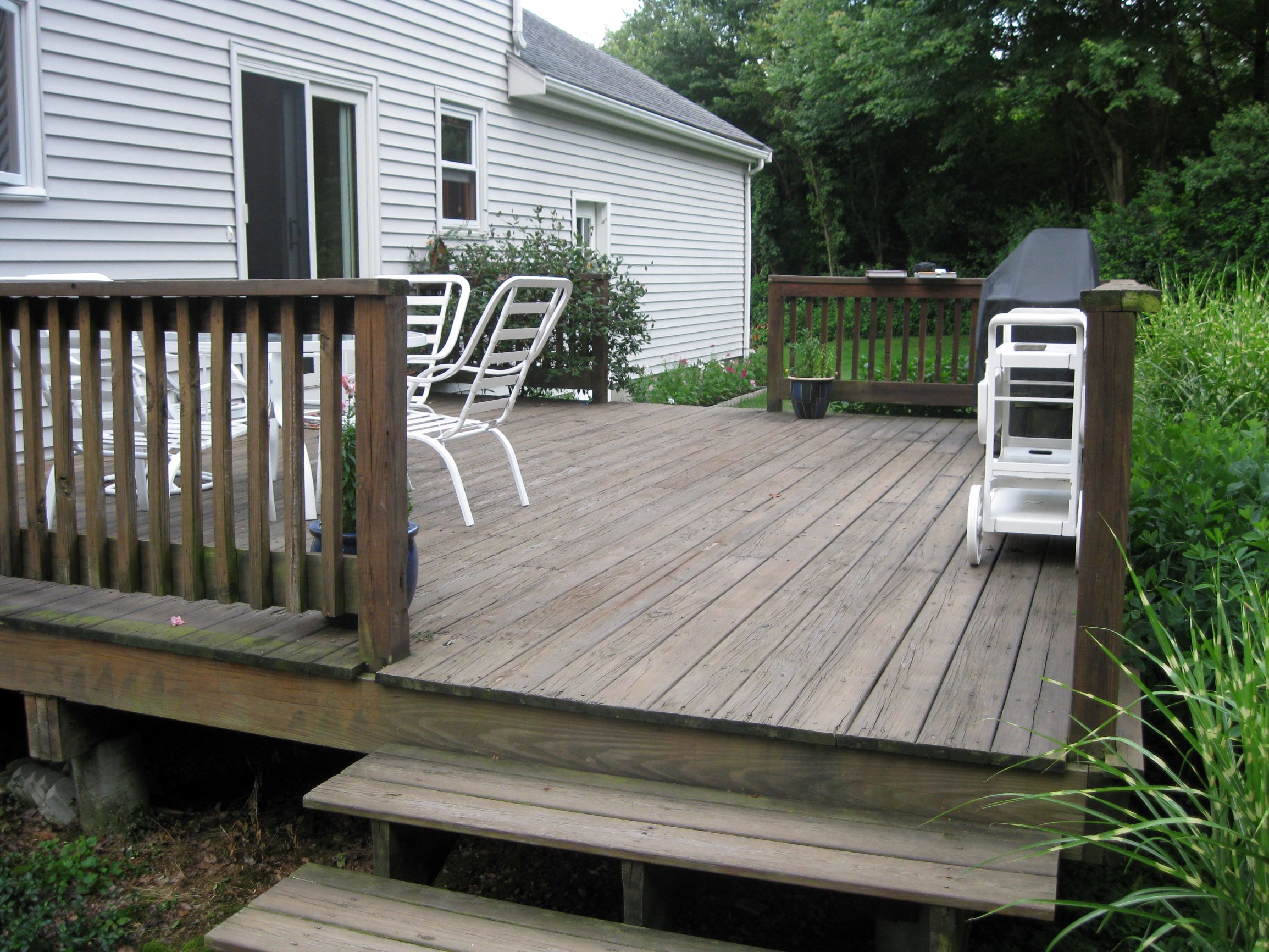 AFTER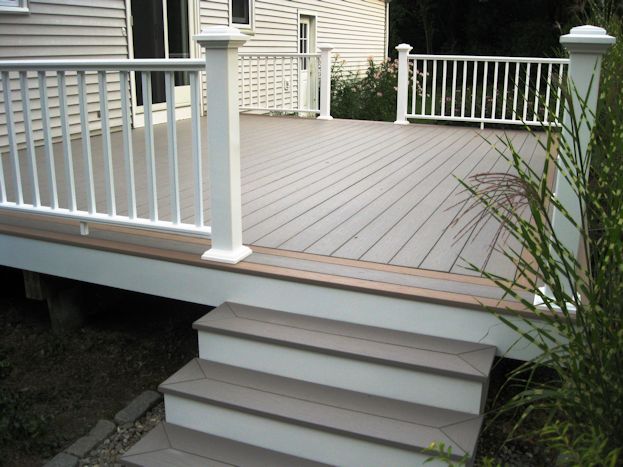 DECK PRODUCT OPTIONS: (DECKING- PVC, Wood, Composite) (RAILINGS- Aluminum, Vinyl, Resalite, PVC, Wood; With endless color and infill options of traditional or aluminum balusters, glass panels, cable rail, solid privacy infill, other…) (ACCESSORIES- Lighting, Trim, Undercover, Privacy walls, Gates, Benches, Dry spaces below, Other….)
SCREENED PORCHES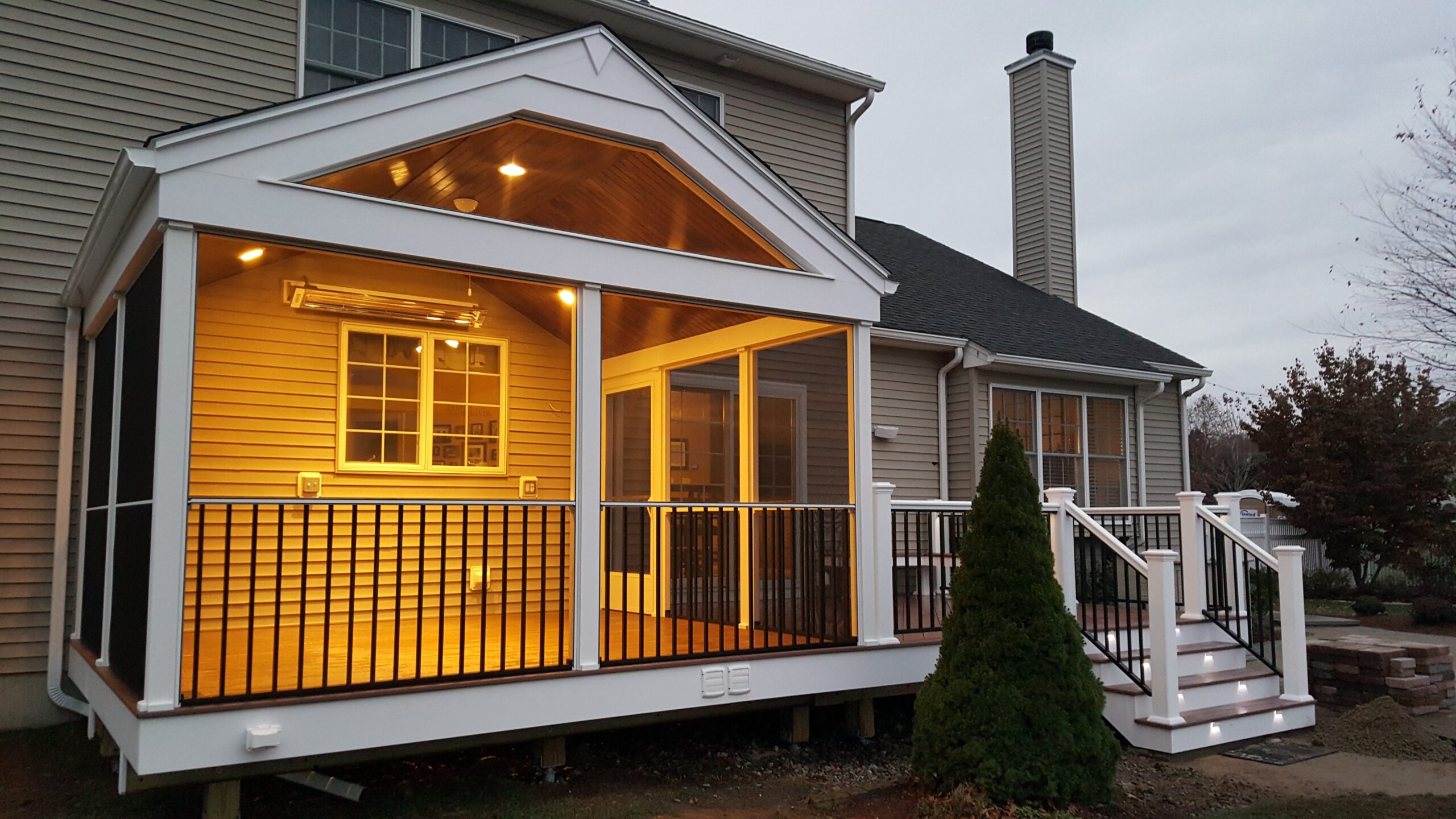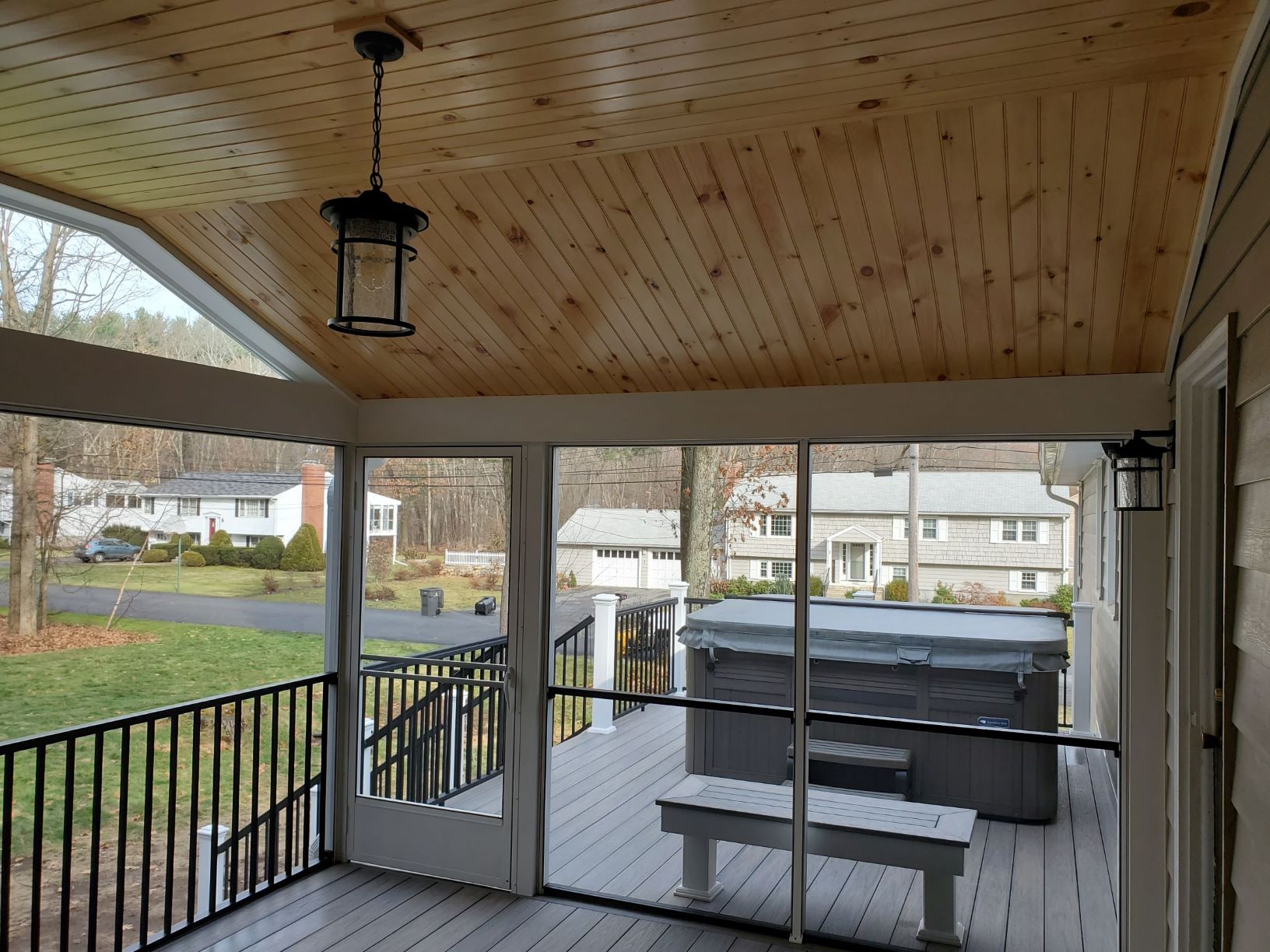 Aluminum posts and railings in many color options with screen enclosure. Along with finished beadboard ceilings, multiple lighting, and heat options!
3-SEASON ROOMS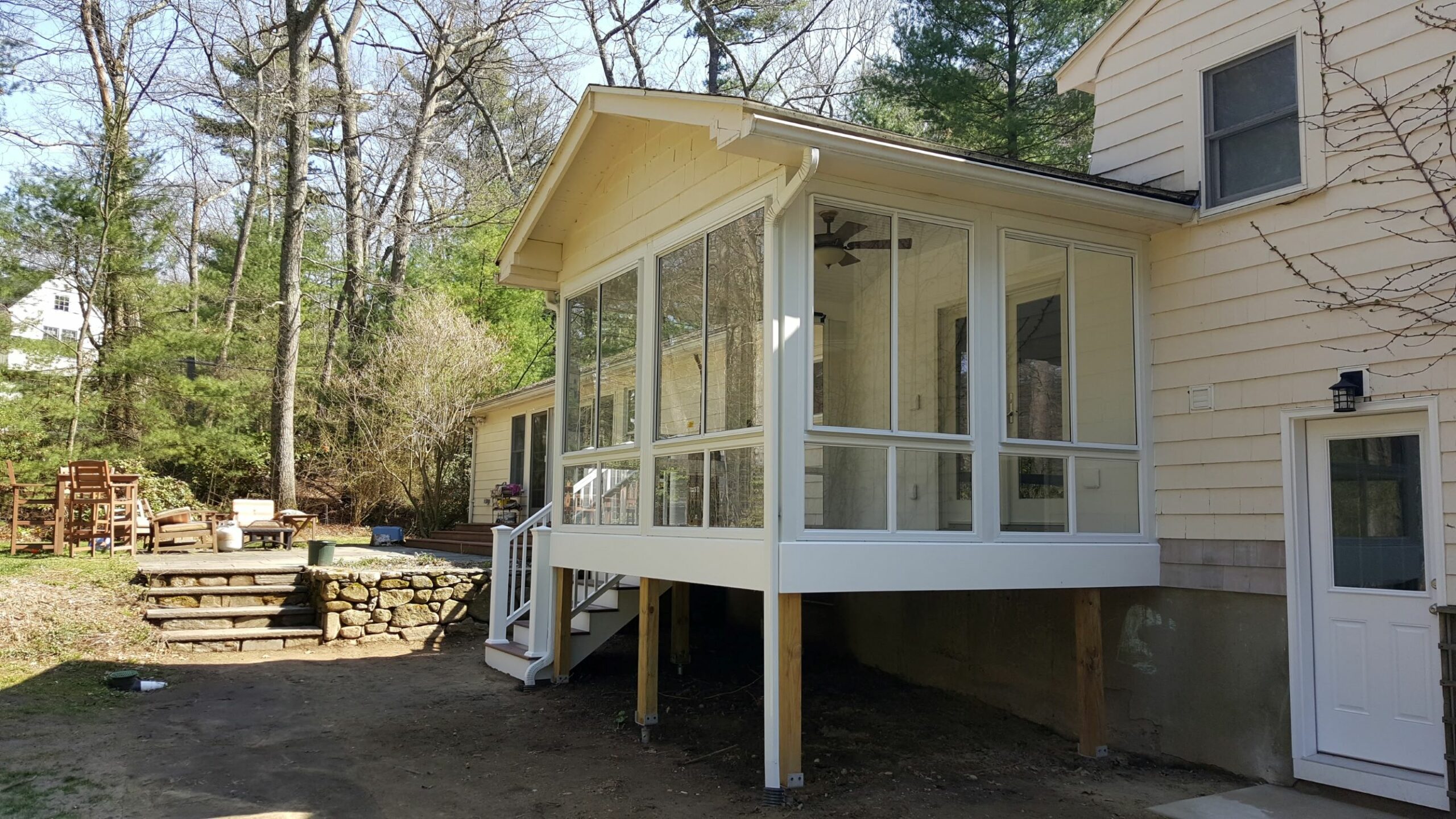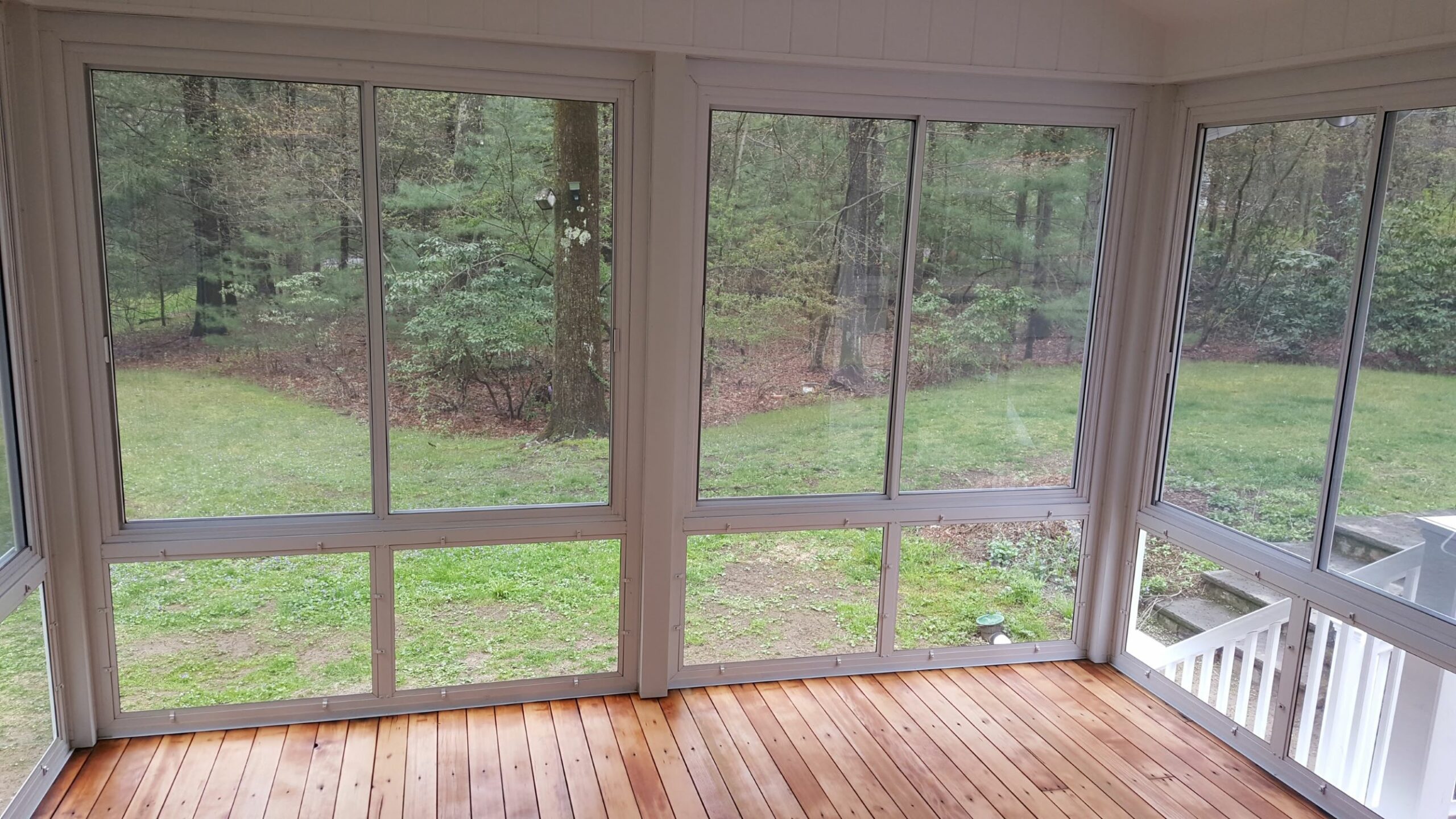 Glass with screen enclosures
SUNROOMS –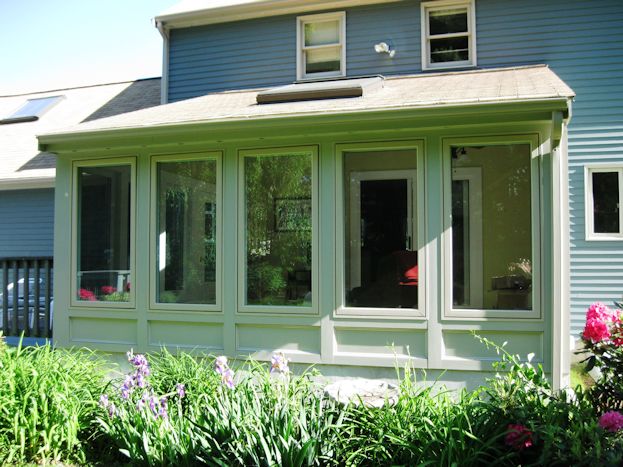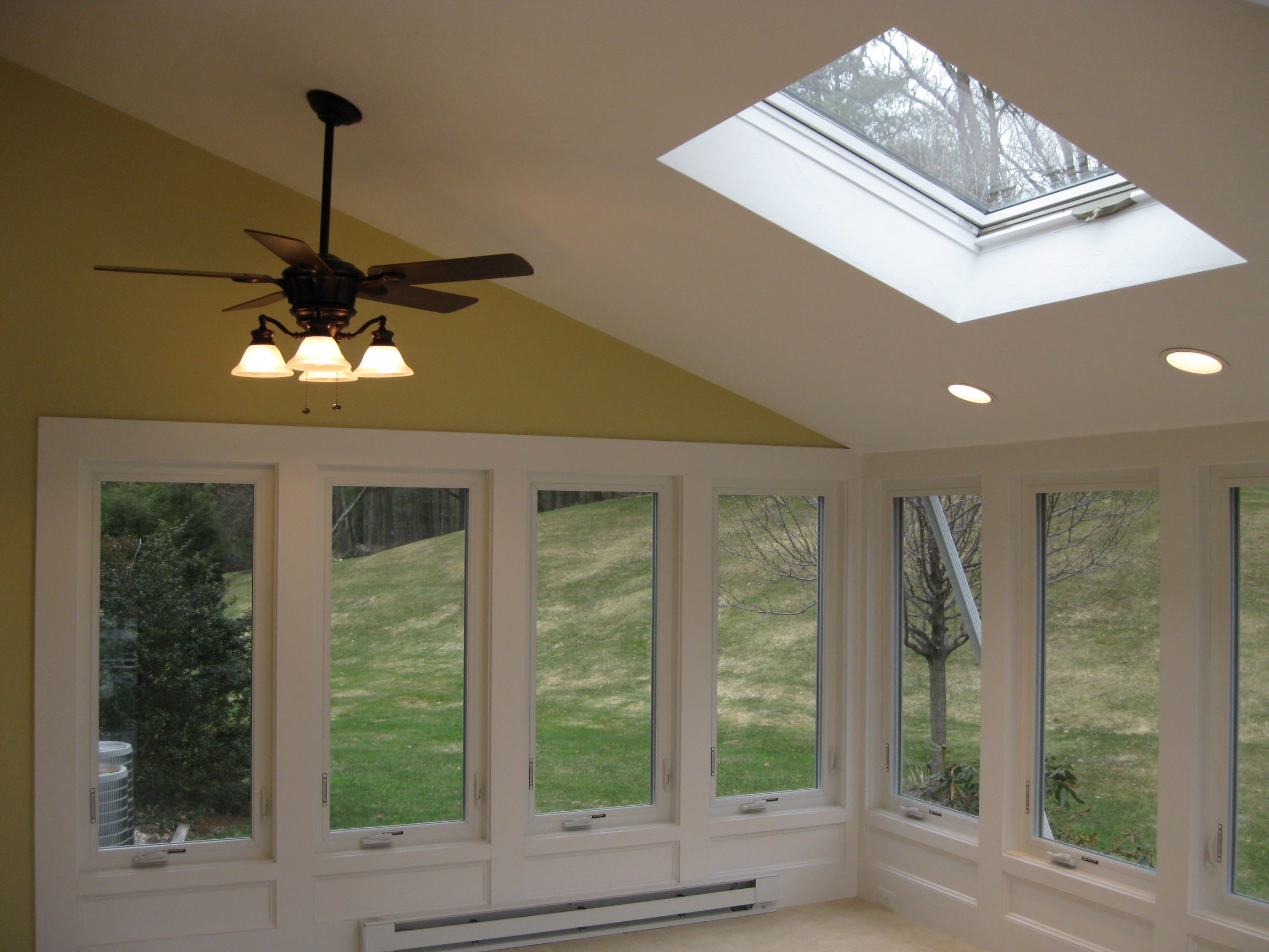 Fully insulated, heated/ cooled additions
PATIOS –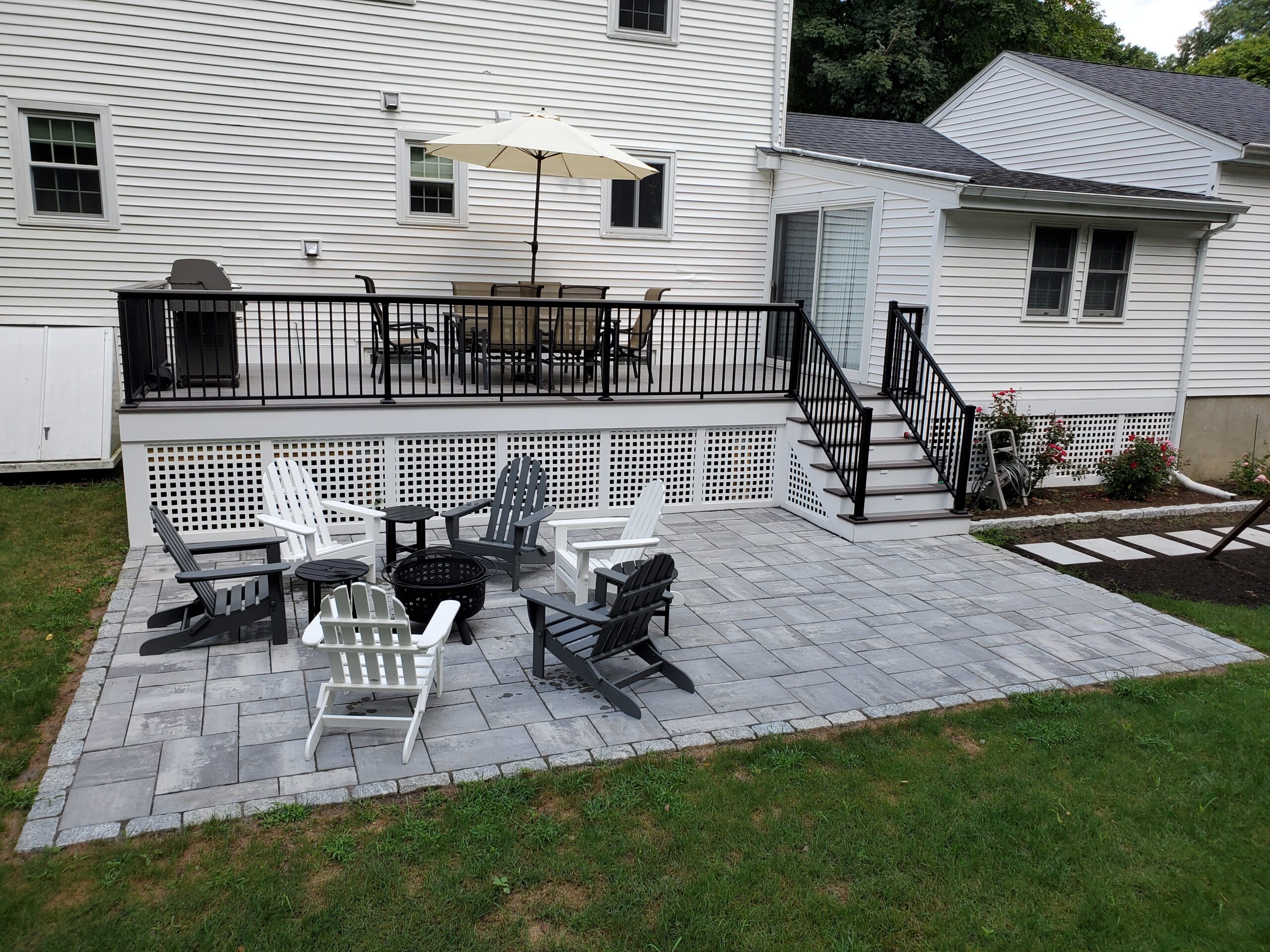 Concrete Pavers and/ or Natural Stone, Sitting walls, and Fire Pits
* Available on Single Family Residential Homes in our Service Area.
* Sorry we are unable to offer Repair services for deck, or other outdoor rooms.
* Patios/ Hardscape features are only available with a deck or covered room project, we are unable to offer it as a stand alone service.